This last year has been a big one for me, I started my first novel and finished two short stories. But, every new year comes with new motivations and aspirations. This year, I am looking further into my future as it rapidly approaches. So like everyone else, here is my resolutions for 2017:
1. Finish at least one novel, edited and all. 
This last year I got a really good start on my latest novel, so this is kinda expected to happen. But, the sooner I finish one, the sooner I can start another one! I'll update y'all soon on that project. 😉
2. Make more connections with amazing people in the writing community. 
There are so many blogs and brilliant minds in so many dark recesses of the internet, and I want to know ALL of them. (Help me?)
3. Write EVERYday. 
Pretty sure this on every writer's new years resolution list. Look it up.
4. Read one book a month. 
One FUN book a month. I read enough for school, but I need to let myself enjoy reading the books I love. (Any recommendations?)
Alright. Let's get busy.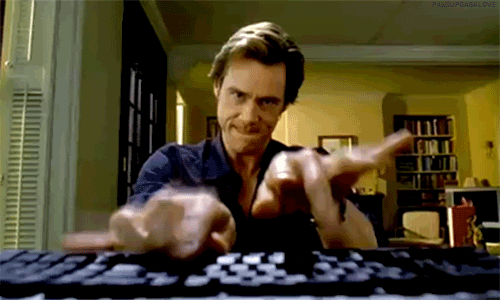 P.S. Considering the train wreck that was 2016, I really hope everyone has a great year this year. Let's all put positive energy in the world and effort to create positive change in the world, shall we?